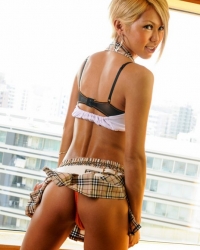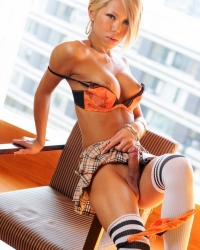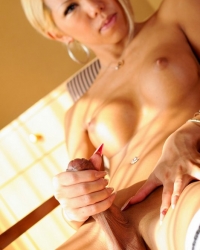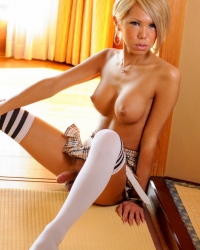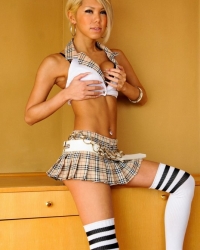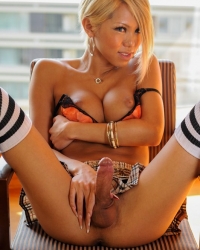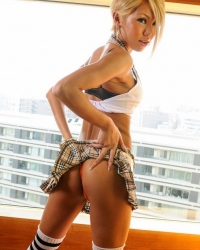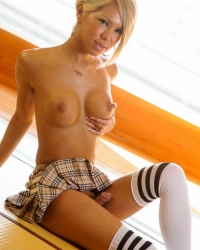 Shemale Japan Sweetheart Miran is back in this very sexy School Cosplay set that just shows why she just reached number one spot on Shemale Japan Porn Site. She is just a pure beauty from head to toes and she is one that I can't believe does not have a full time boyfriend taking care of her, well perhaps she does. In any sense if you like your Asian ladyboy without an ounce of fat on her except in her panties and with a beauty that really can't be matched she is the one to have on your arm and the one to wake up next to in the morning.
In this set she teases you with her hot ass and sweet shecock and slips out of her top to reveal a cute orange bra that keeps her hand sized tits from popping out. She then gets naked except for those cute socks that stay on her the whole time while she strokes her big cock until a hot cumshot in the full video version inside of the site. She is a very hot girl and not only that is quite smart, she loves foreign dudes, can speak good English and is totally versatile in the bedroom, yes that cock can go inside of you if you so desire, she loves anal sex, just loves it!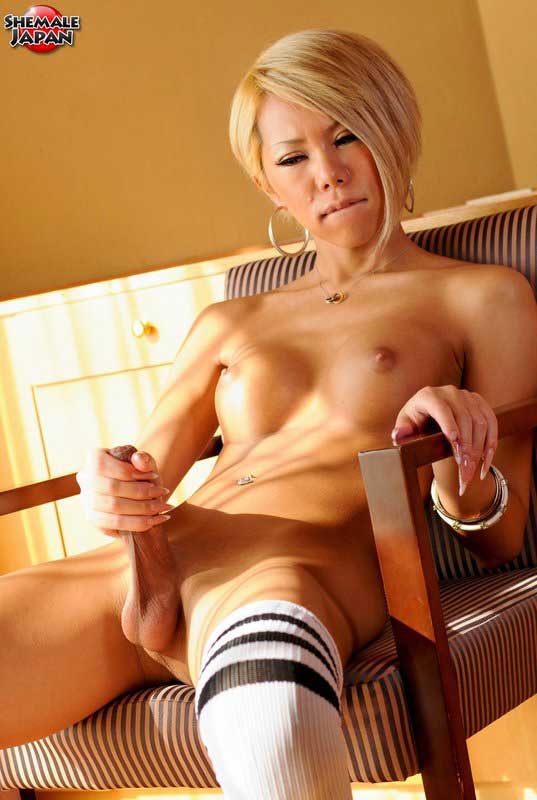 Categories: Shemale Japan
Sorry, comments are closed for this item.