Tokyo is looking dangerous as newhalf Yoko Arisu makes her debut on Shemale Japan. I love this girl's cute face and what a great cock hiding under that leopard skirt. She is blessed with an amazing behind as well and I am sure you would love to see that sexy ass bent over and her hard cock throbs and dangles! She loves music and with the right type on she will be even wilder in bed. In fact she used to play the Bass Guitar in a band. She is absolutely beautiful in my opinion and needs to be waiting in your bedroom for sure!

IF YOU LIKE SAKI THEN YOU WILL BE HAPPY TO KNOW THAT SHE HAS A LOT OF NEW SETS AND MOVIES INSIDE AS WELL, WHAT A CUTIE!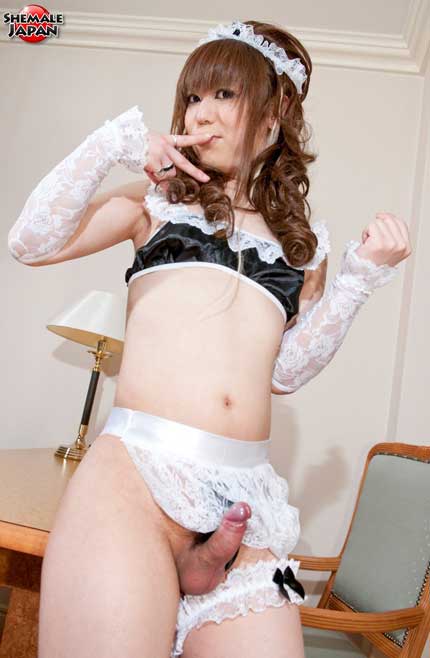 Categories: Shemale Japan
Sorry, comments are closed for this item.