When I saw Cocoa sticking her tongue out at me I was pretty well hooked on this cute Osaka newhalf. It says she likes to cum while being fucked in her tight ass as she jerks off at the same time, I like the sounds of that. Her eyes can look a little wacky but I think I can put up with it to get into some of that sweet newhalf tranny action. Also a big fan of those boots, girl knows how to push my buttons!
THEY JUST KEEP ON PUMPING THESE BEAUTIFUL GIRLS OUT FOR US TO ENJOY, LOVE RINA'S NEW UPSKIRT MOVIE AND IMAGE SET!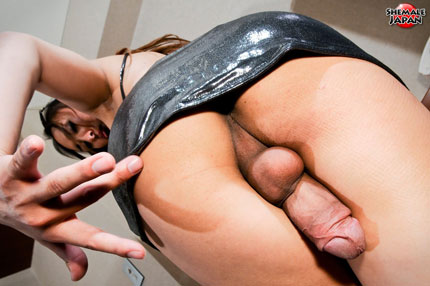 Categories: Shemale Japan
Sorry, comments are closed for this item.