When I think of this sexy newhalf that old 80's song comes to my mind. Oh Miki you're so fine you blow my mind, hey Miki! Well I changed the words around a bit but you get the idea. Miki is certainly fine by any standards, probably one of my favorite newhalf faces and body on the site. Her cock is a little small for my tastes but her other features make up for it in a big way. Love the dominatrix outfit they got on her in this one, she can whip me into shape anytime she wants. I would love to get my cock inside of her in one big hurry!

CUTE KANATO IS BACK IN A GREAT MOVIE AND PHOTO SET OF HER AND SOME HARDCORE ANIME COSPLAY ACTION. GLAD TO SEE THIS GIRL FINALLY GET INTO SOME SEXUAL ACTION!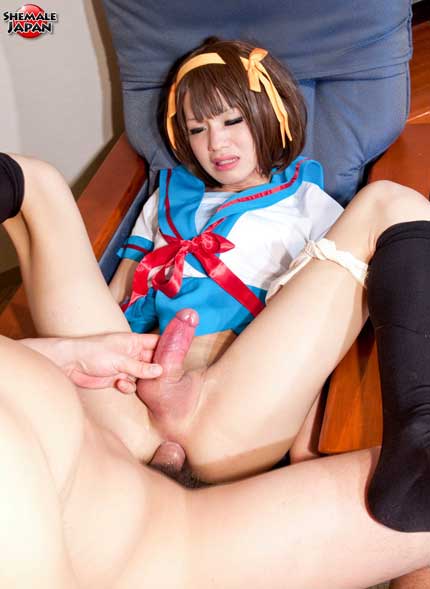 Categories: Shemale Japan
Sorry, comments are closed for this item.